Huminos platform allows users to create and manage their tasks related to key results, or meetings. Users can also create any ad-hoc task in the task section and manage their progress.
Create and manage tasks

Navigate to the Tasks menu on the left side bar and select the Task assigned to me. Here you can view all the task that is assigned to you. You will see the list of open and completed tasks along with their sources such as Key results or meetings. Clicking on the source will take you to their respective detail page.

Click on Add Task button to add a new task

Enter task details

Select the assignee

Select the due date

Attach it to the source (key result or meeting)

You will see all your tasks which are open and completed in a separate list on the task page.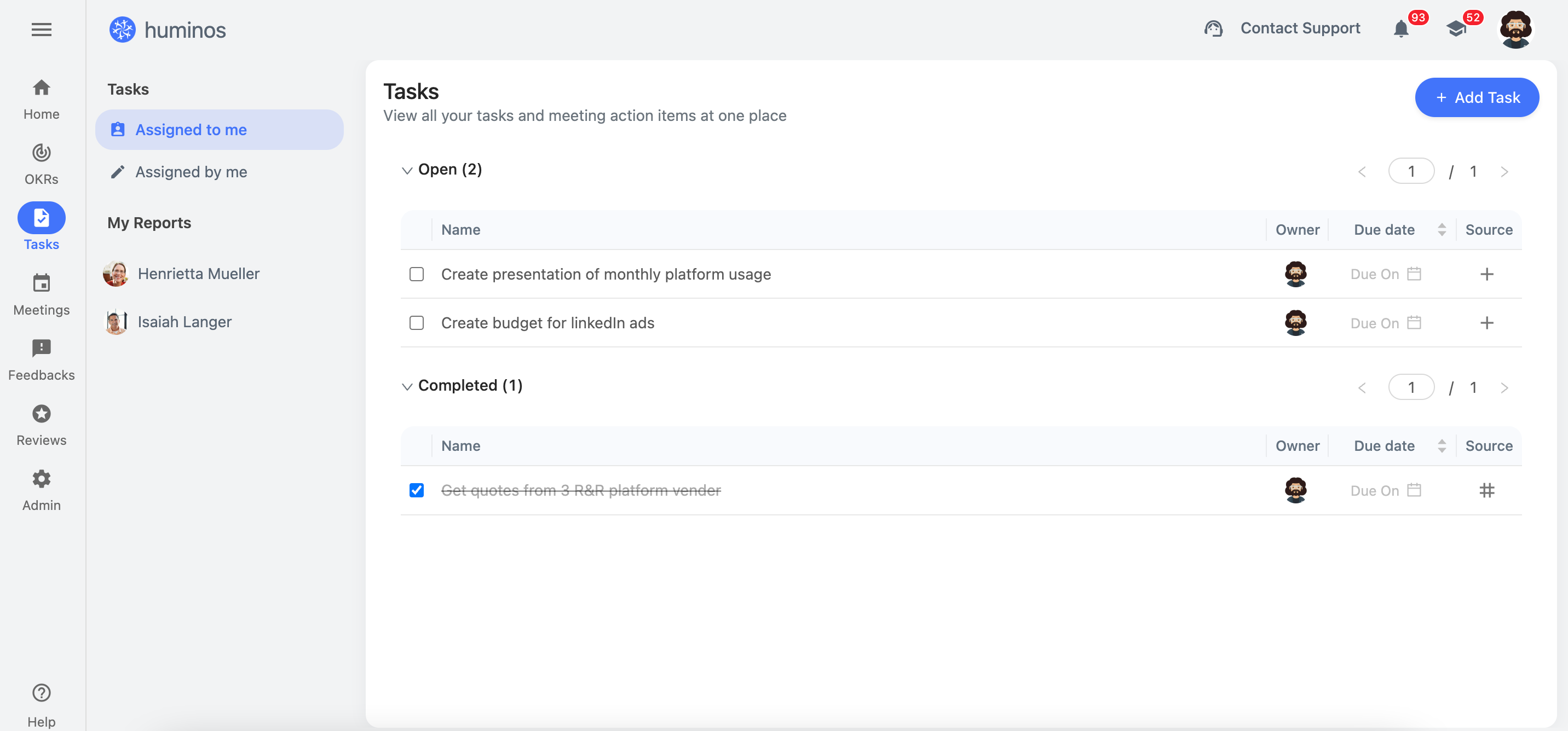 Manage tasks of direct reports

As a manager, you also have the visibility of tasks on which your direct reports are working on. Select their name from the left menu and you will see open and completed tasks based on their due date. You can sort the task list based on their due date in the list. You can create tasks for your direct reports from this page instantly.

Create tasks with key result

Now you can directly create tasks with key results on the Huminos platform. You can create the list of tasks at the time of key result creation or after you have created the key result for your objective.

Go to the tasks section while adding a key result or editing a key result and adding the tasks that help you to achieve this key result. The visibility of tasks is accessible to your manager as well.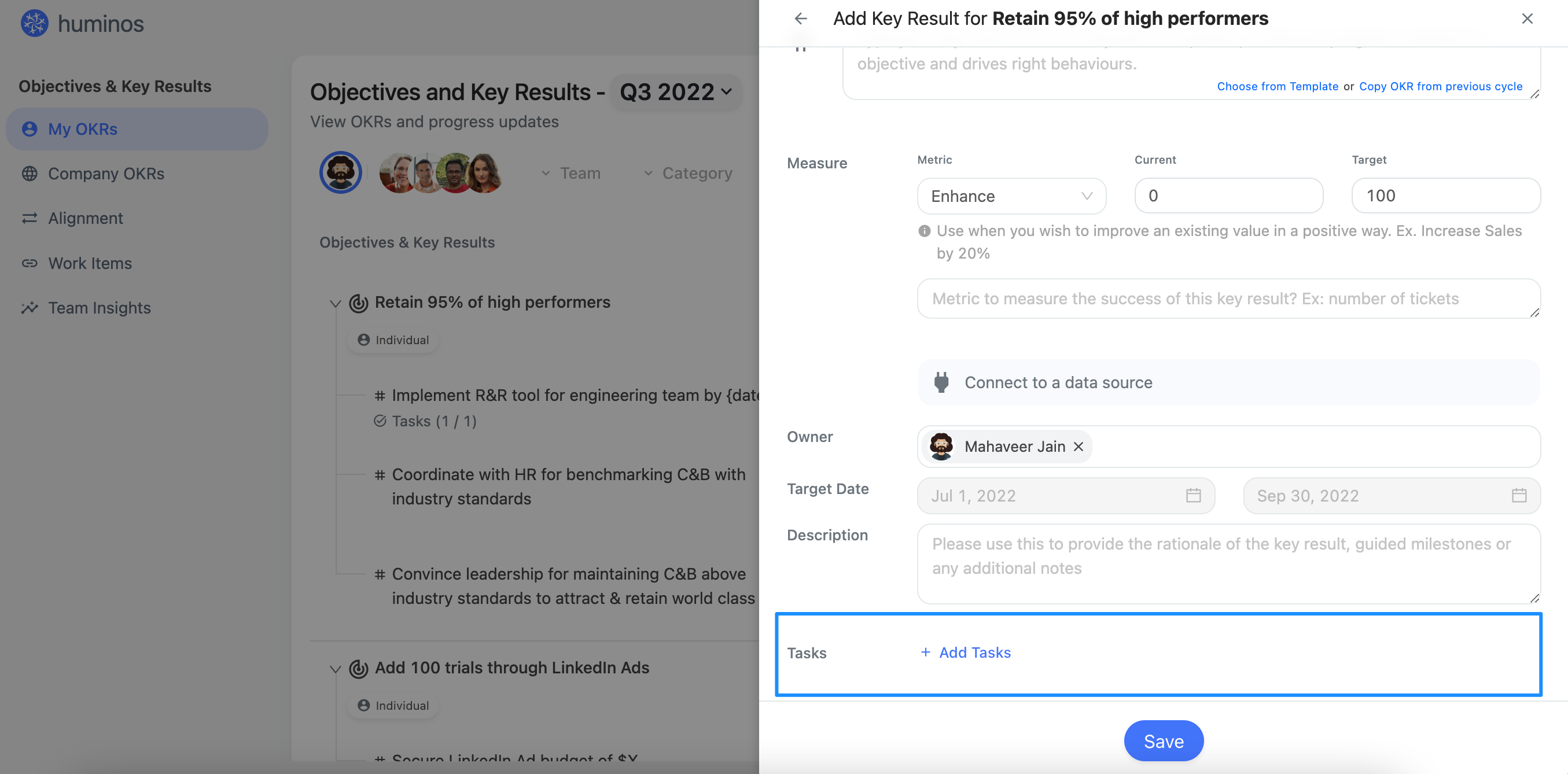 You can directly create or access all the related tasks with a key result from the tasks link as shown in the below screenshot.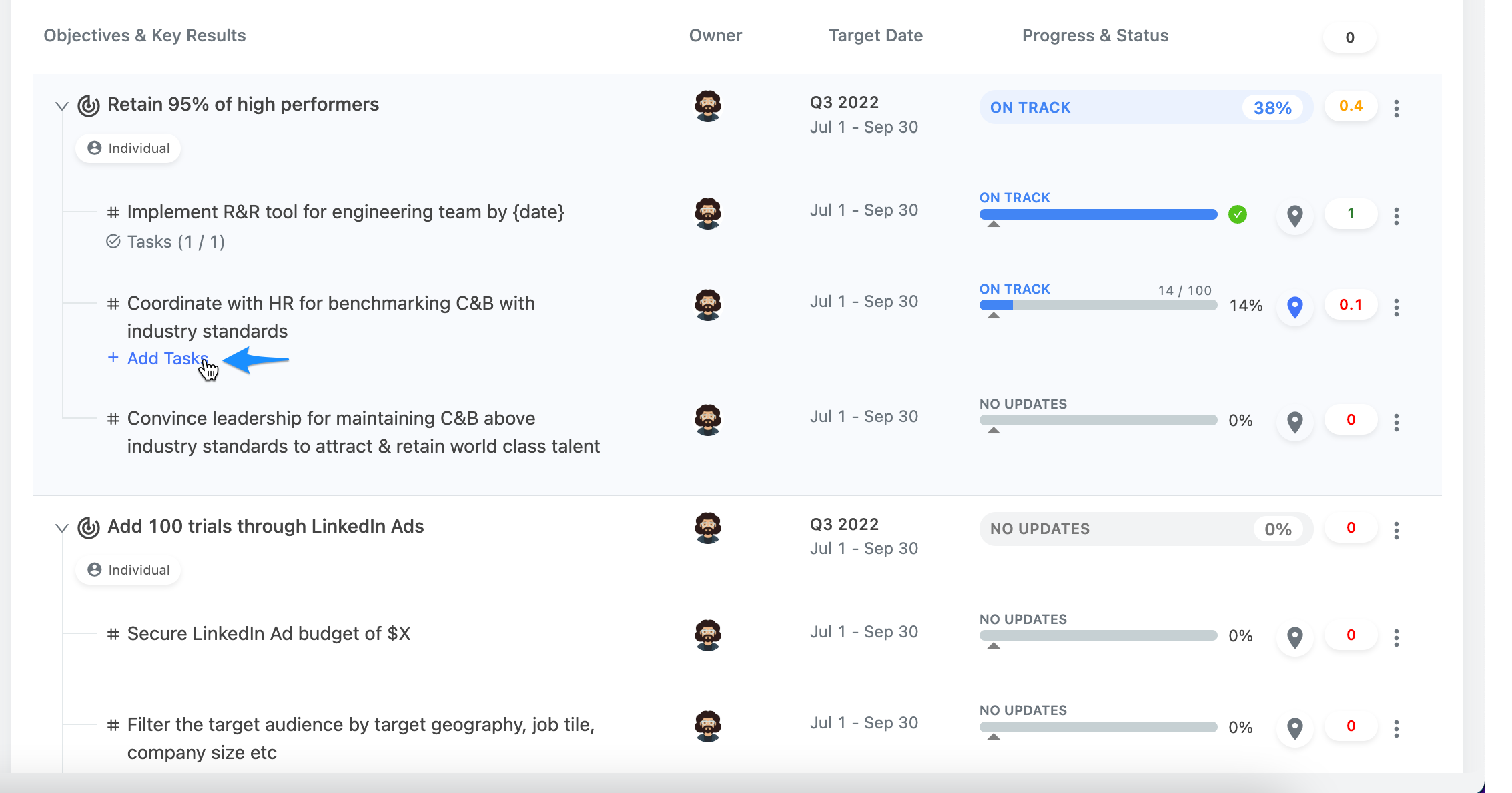 You can also access the task list from the action menu (3 dots) near each key result.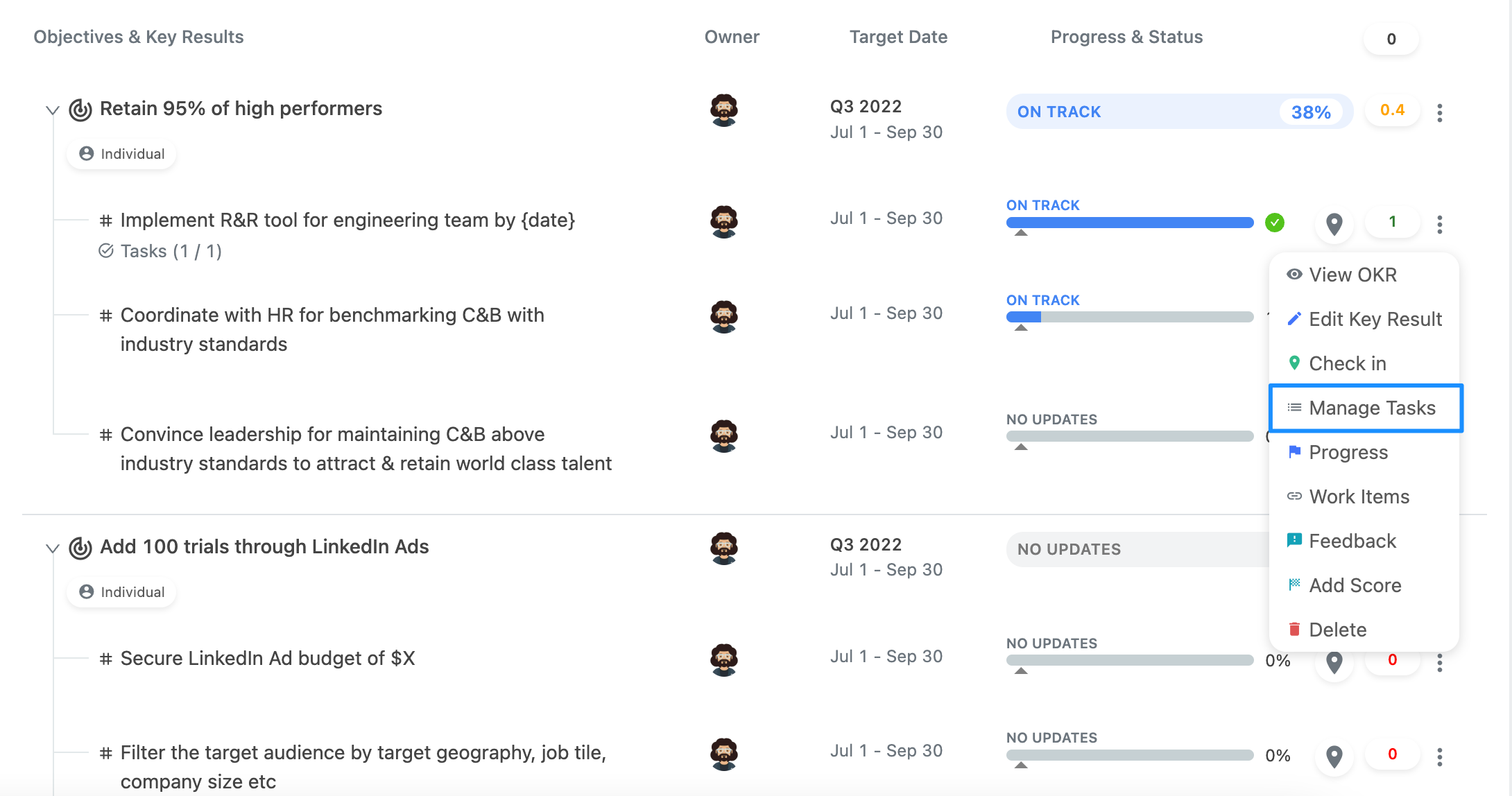 Tasks as a completion metrics for key result

Huminos platform allows users to select task completion as a metric for their progress update on the key results. At the time of key result creation, select the metric task completion and create the list of tasks. As you complete the tasks the progress will be updated with the key result.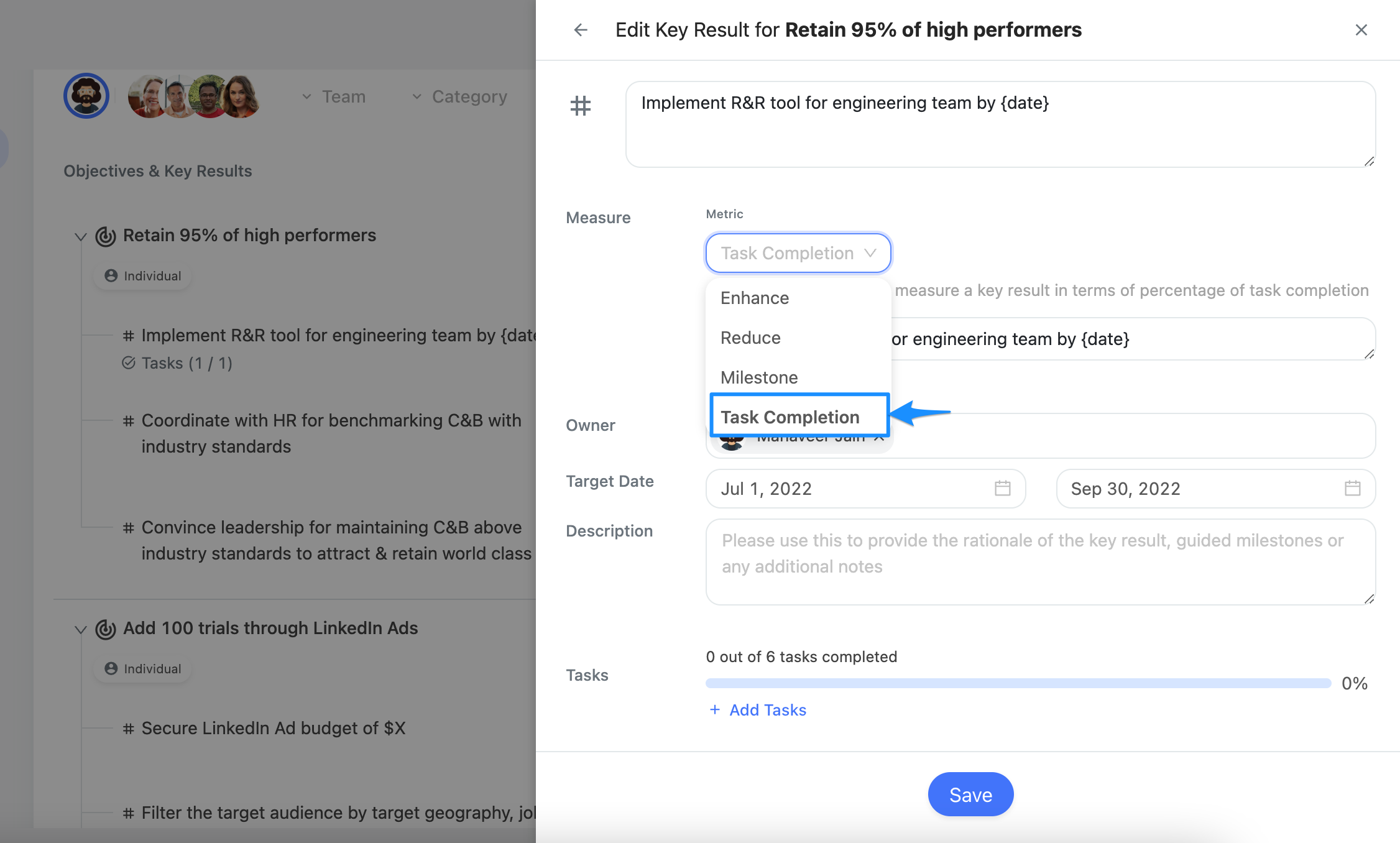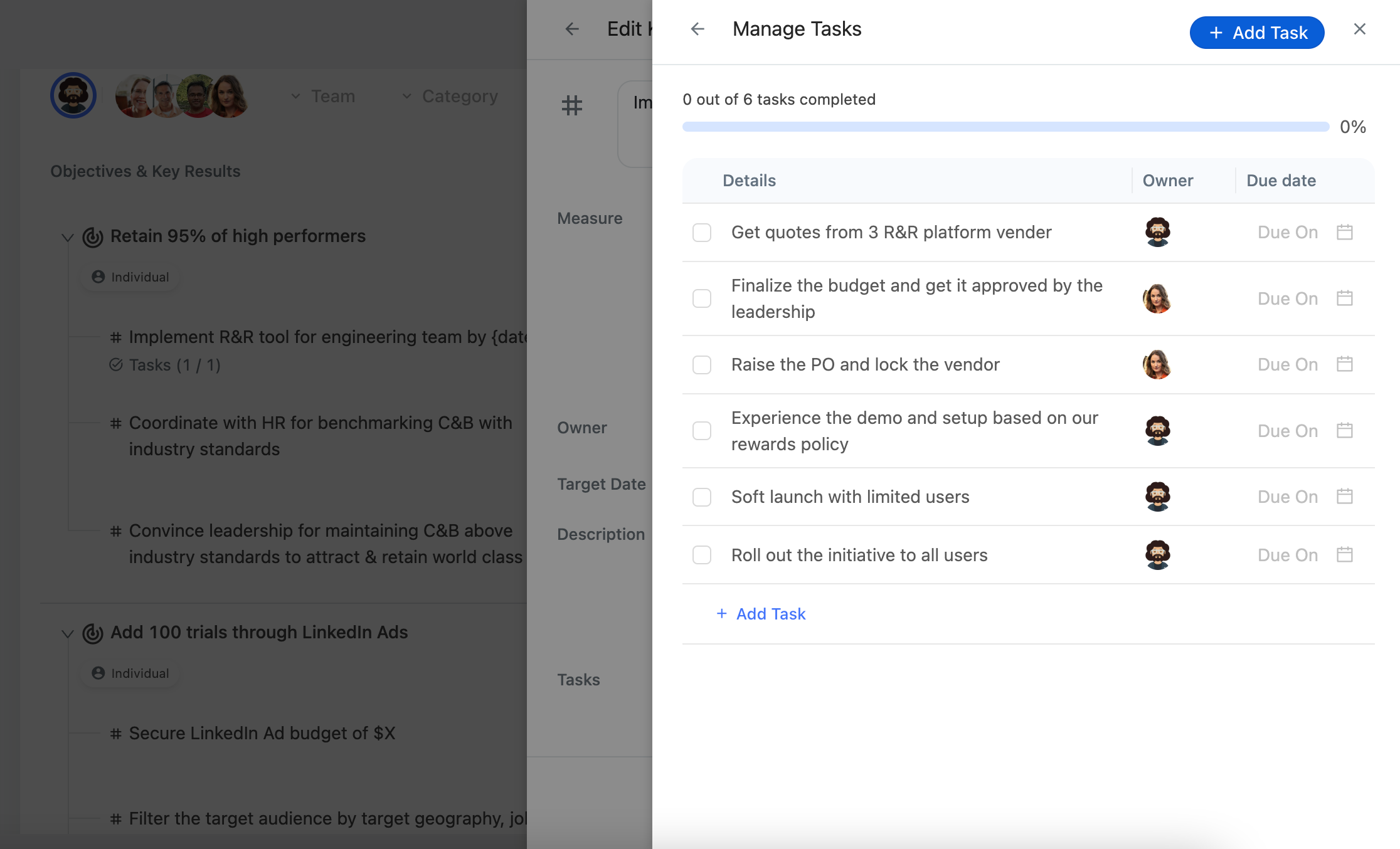 At the time of the progress update, you can select the tasks you have completed and update the progress of the objective. You can add, edit or delete any task at any time from the list.

You can view details of all tasks on the key result detail page and update the progress.