Integrating huminos with
Google Workspace
will enable automatic synchronisation of user details with it and frees you up from manually adding or removing users in out platform.
Manage users on huminos
The following activities are performed:
Automatically sync the employees information from Google Workspace to huminos



The reporting structure present in Google Workspace is also updated in huminos
When employee data is updated in Google Workspace, it will be synchronised daily in

huminos




When employee data is manually updated in huminos, it will be updated with the incoming data coming from Google Workspace when this integration is activated.
The following employee information is synchronised from Google Workspace

Name



Email

Job Title

location

Department

Manager

Profile Image

Before you integrate make sure that all of your employee data in Google Workspace is accurate. When you integrate, Google Workspace will become your source of truth for user information and reporting relationships, so make sure everything is updated before you configure the integration.
Enabling the Google Workspace integration
Step 1. Go to the integrations menu inside the Admin section of the huminos platform (Admin -> Integrations). Select Google Workspace.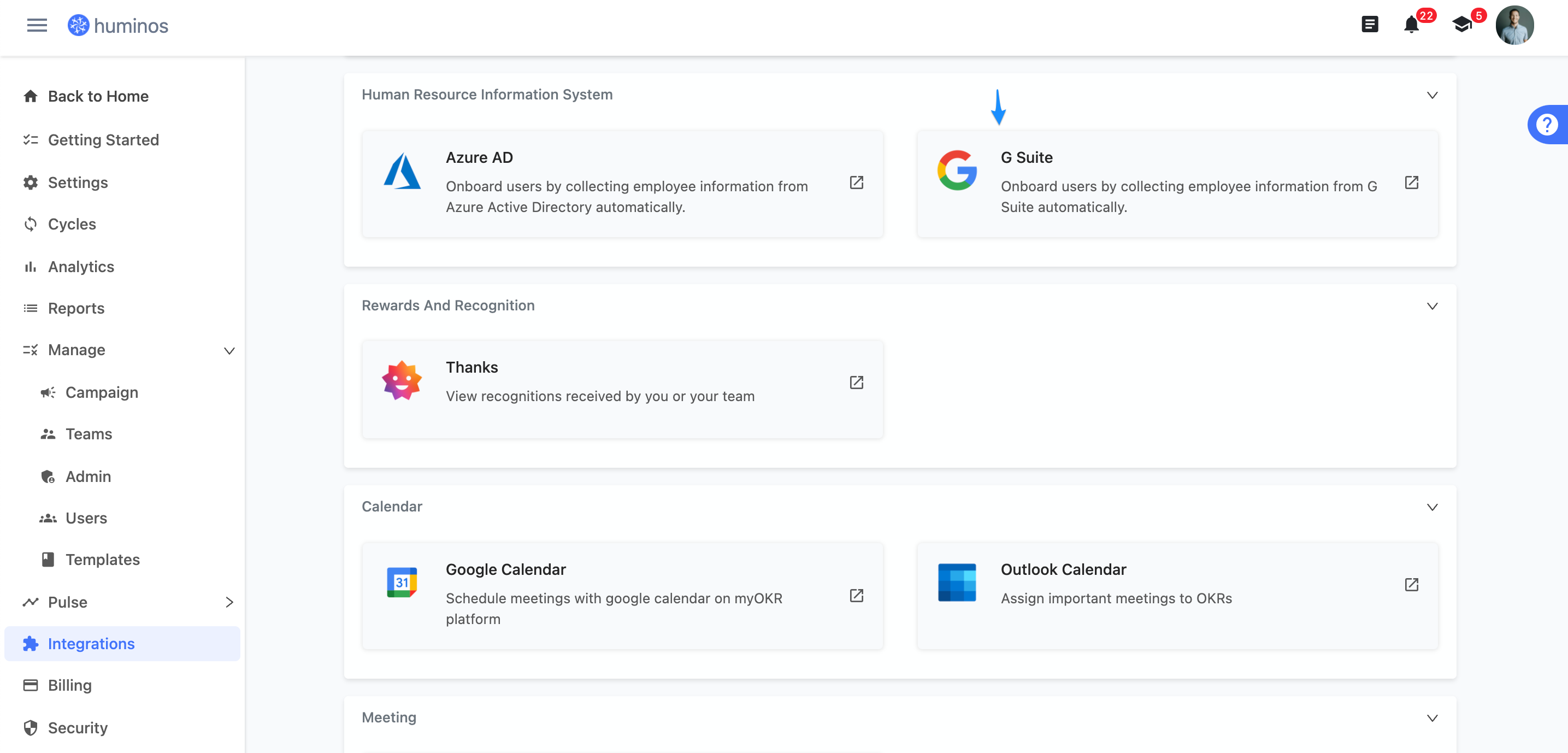 Step 2: Click "Connect" button on the panel.


Now you will be redirected to huminos app installation page on Google Workspace marketplace
Step 3: Click on "Domain Install"

Step 4: You will see a prompt to install the app. Click on "Continue"

This button will take you to the authorization page, where you can authorize the integration. Note that you must log in with a google admin account in your browser and grant permissions on behalf of the organization to complete this step. Click "Allow" to continue
Click on "Done" and go back to the huminos portal
Start user sync
Step 1: Navigate to the manage users menu in the Admin section of the huminos platform (Admin -> Manage -> Users)
Step 2: Click on the blue "Add Users" button on top right and select "Auto Sync Users"


Step 3: Click "Connect" next to Google Workspace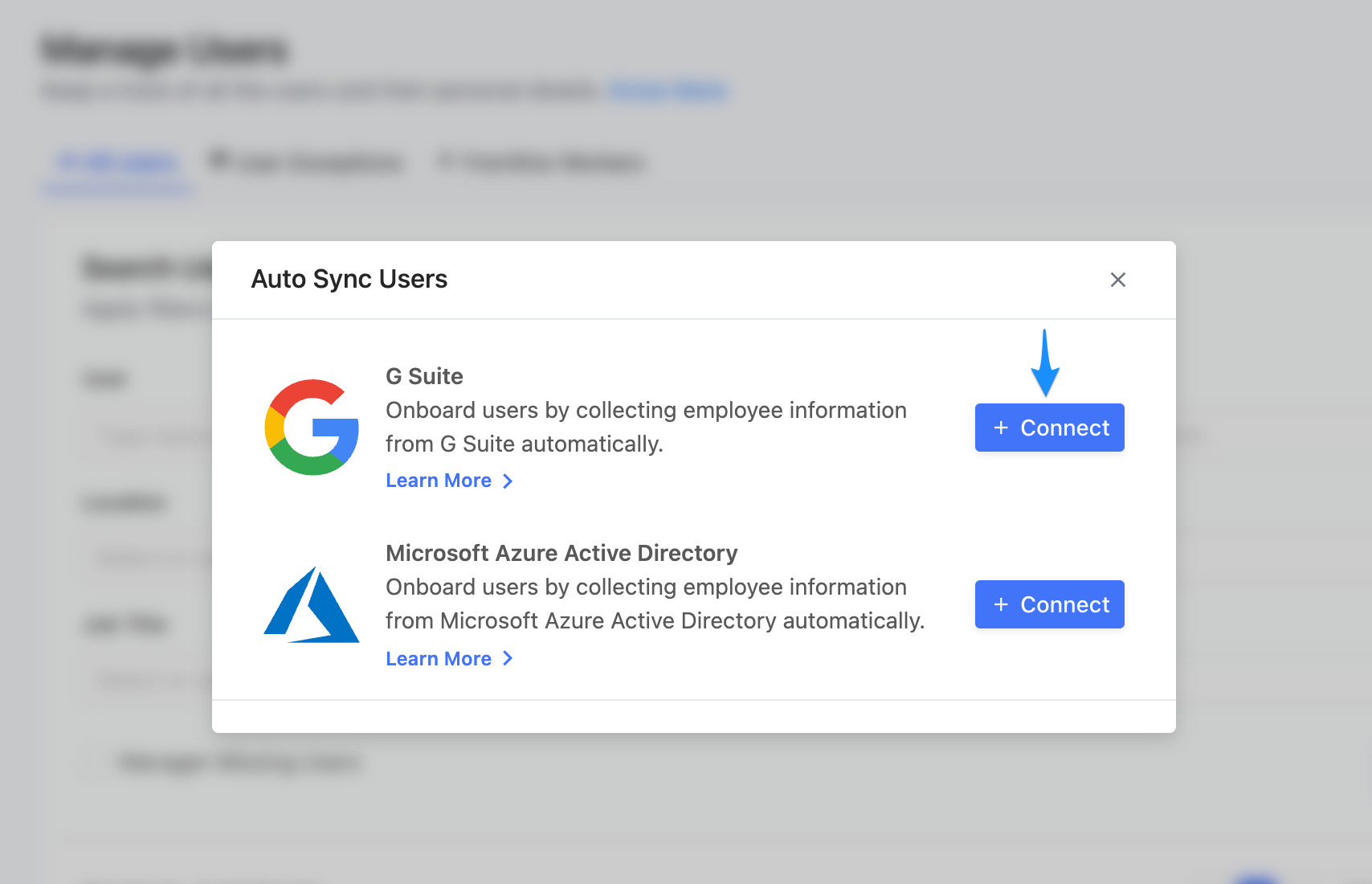 Once you are connected, you will see the sync has started and user profile information is updated in platform. It is important that you keep your Google Workspace account sync with organization updates in user profile.