Huminos Google Drive Integration allows users to attach a reference of their files on Google Drive to their objective for the current cycle. This attachment reference can be used later by the user and their manager during 1:1 Conversation and check-in progress. These files work as a reference to the objective progress by the user to achieve the results.

Activate Google Drive integration for huminos
Admin on huminos platform can enable this integration from the Admin -> Integration page. Click on the switch button to enable or disable the Google Drive integration for your organisation.

Attach Google Drive Files with Objectives

Users can use this integration to attach their files residing in Google Drive to attach with their objectives to achieve as work items. These activities later can be user and their manager and used as reference work for the objective.


These attachments are added to the objectives that are approved by their manager
Go to the Objective listing page on huminos

Click on the right 3 dots and select Activities

Click on Attach button and Select Google Drive
Select your organisation google account and click on Allow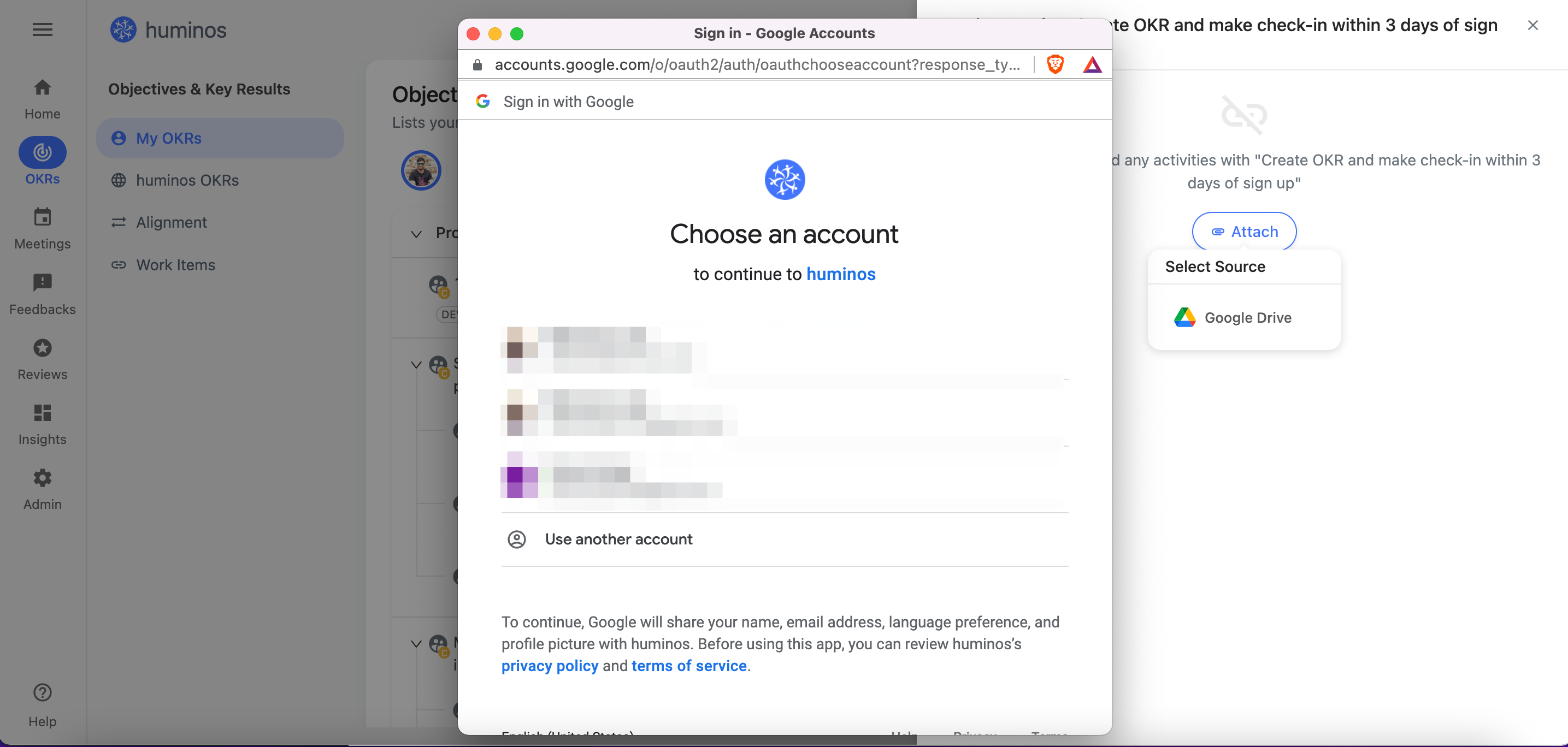 After selecting the account, you will be able to access your google drive folder and select the file you wish to attach with this objective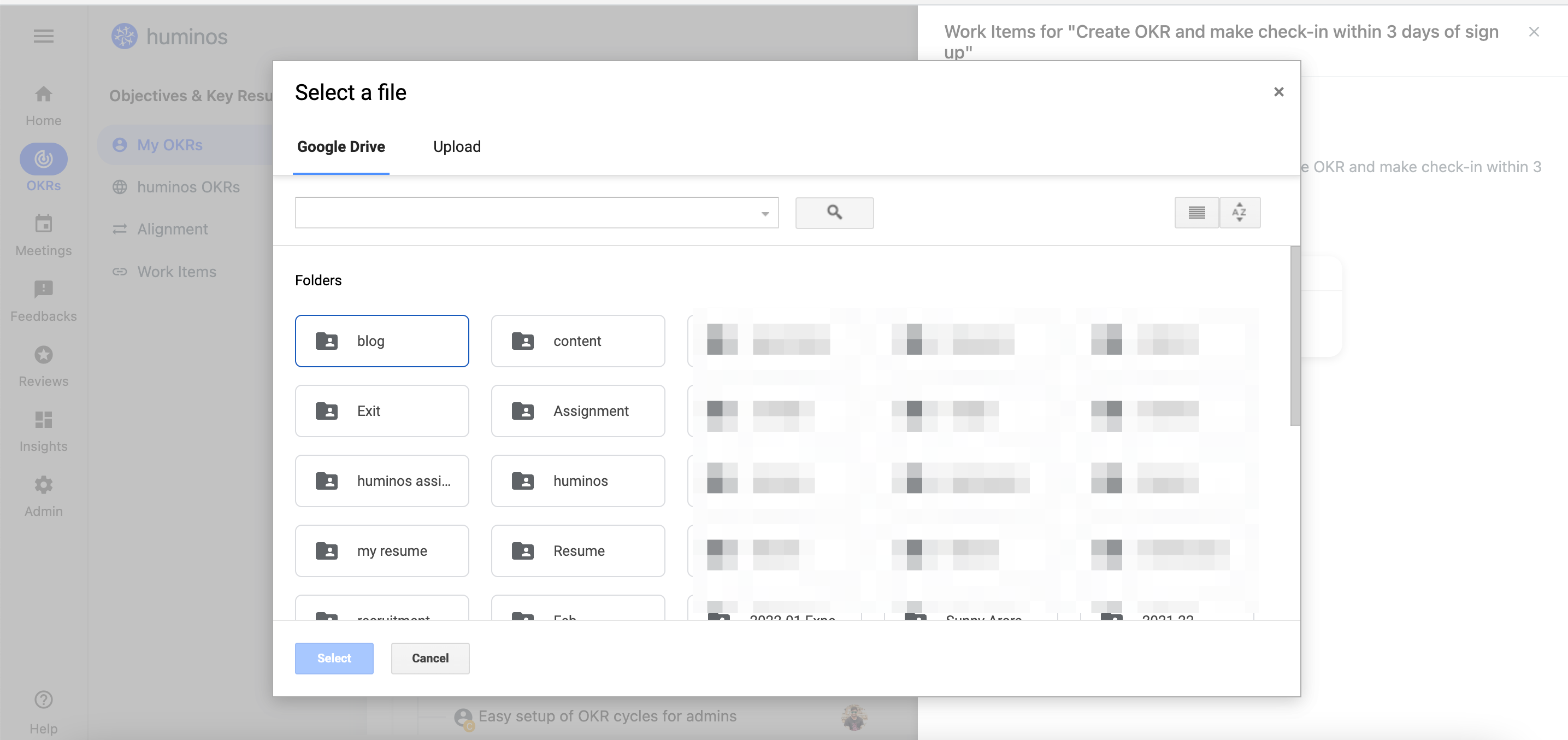 You should be able to see the list of all activities attached with the objective from all source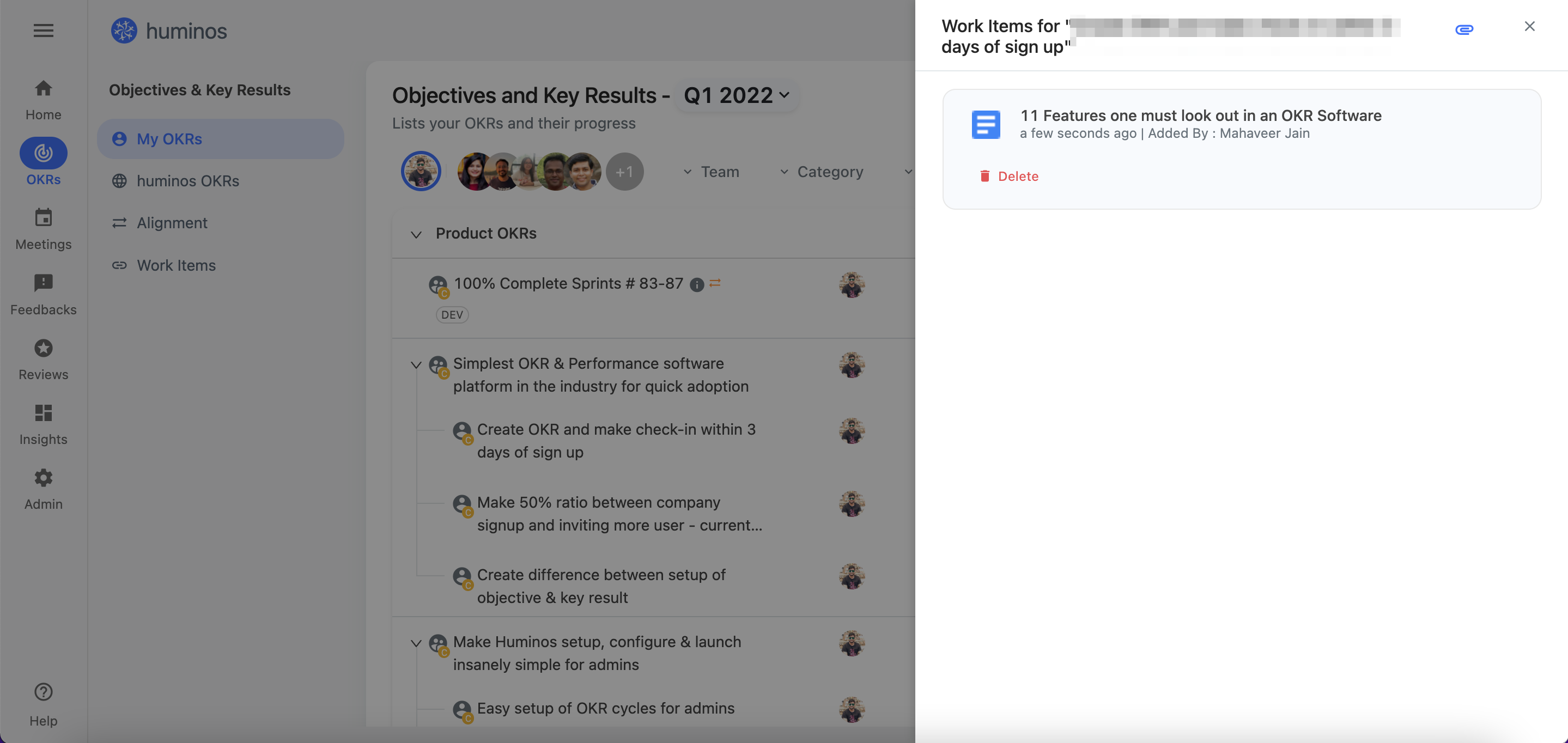 To attach more files, click on the Attach icon on the panel header and add your files for the objective.