1:1 conversation helps employees and their managers meet regularly and discuss the progress of their objectives, focus on the initiatives and blockers in achieving the objectives, share feedback that helps employees keep improving continuously, and coach them to grow professionally.
With 1:1 conversations the employees can have their performance and development conversations as well regularly so that there is no feeling of uncertainty during the performance conversations.
This meeting can be scheduled with any participant.

Schedule 1:1 Meeting

→ Log into huminos platform

→ Go to 1:1 Conversations under CFRs

→ Click on Schedule Meeting button

→
In the team member field, search and select the team member with whom 1:1 meeting is to be set up
→
Optionally, link team member's OKRs to be discussed in the 1:1 meeting.
→
Select date and time for the 1:1 meeting.
→ Optionally, you can setup recurring meeting by setting a recurring frequency (Weekly, monthly, fortnightly)

→ Set the
Agenda
for 1:1 meeting. Click
here
to know more about Agenda
→
Click on
Save
button to create your 1:1 meeting.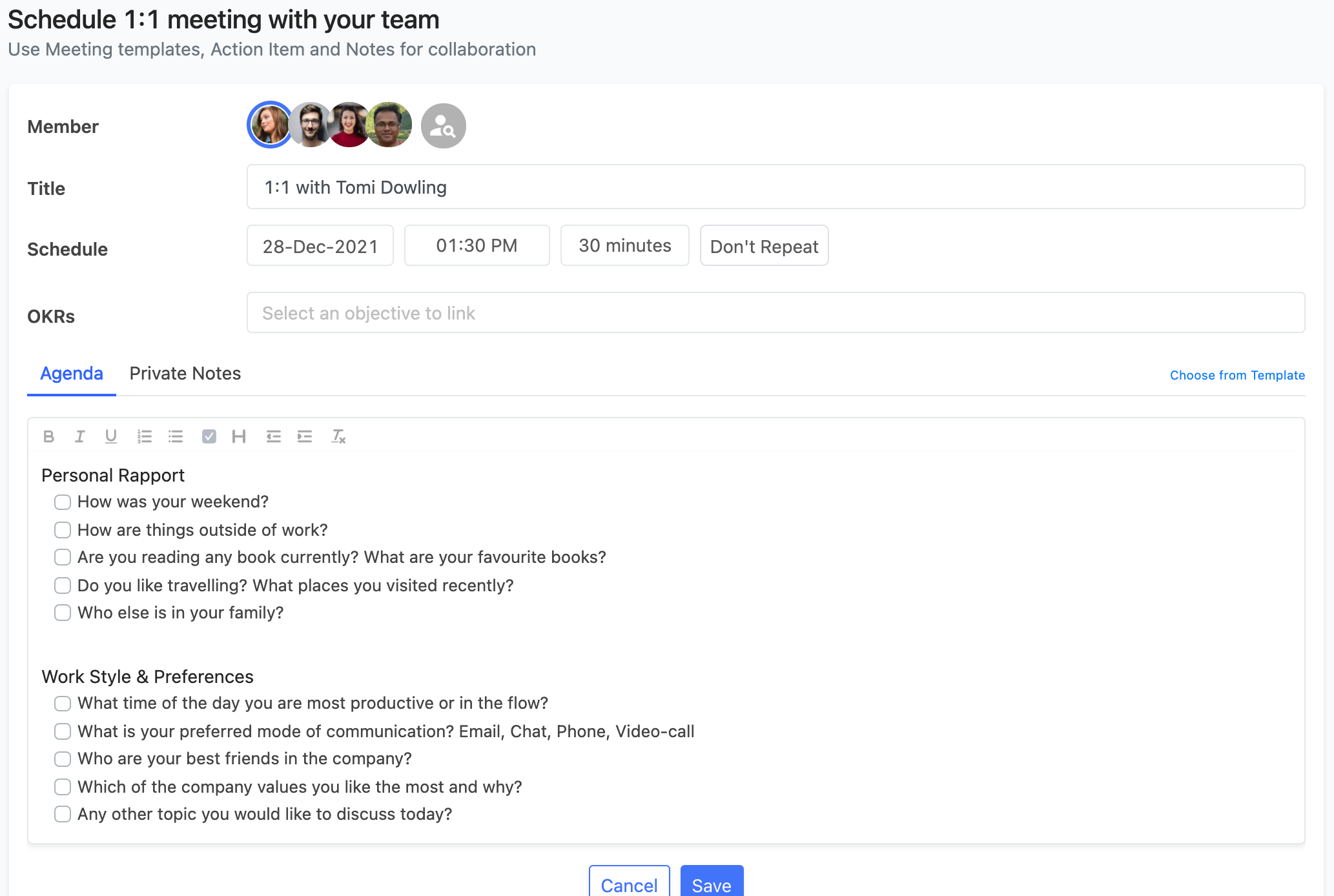 Set Agenda
Agenda helps employees and managers finalise the points and action items they will discuss during the conversation. This agenda is shared between both the participants at the time when the meeting is scheduled and they can prioritise the important items for the meeting and update the agenda. huminos platform also provides 1:1 templates that you can select and update as per your meeting.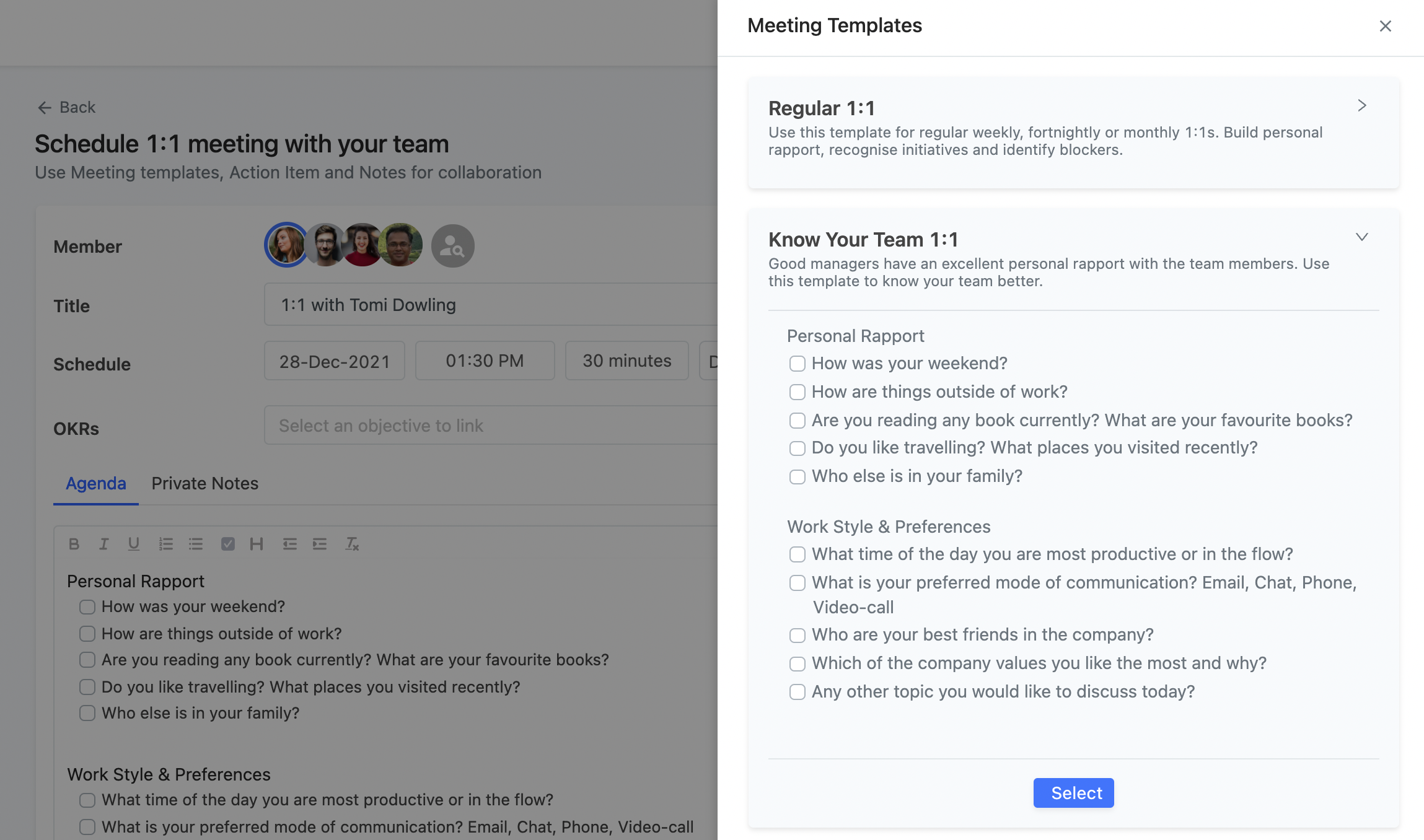 Add Private Notes
Employees or managers can add private notes to their meetings. Users can write about some topic that they want to discuss during the meeting or post the meeting is over. These notes are not shared between the meeting attendees and can be viewed any time in the platform.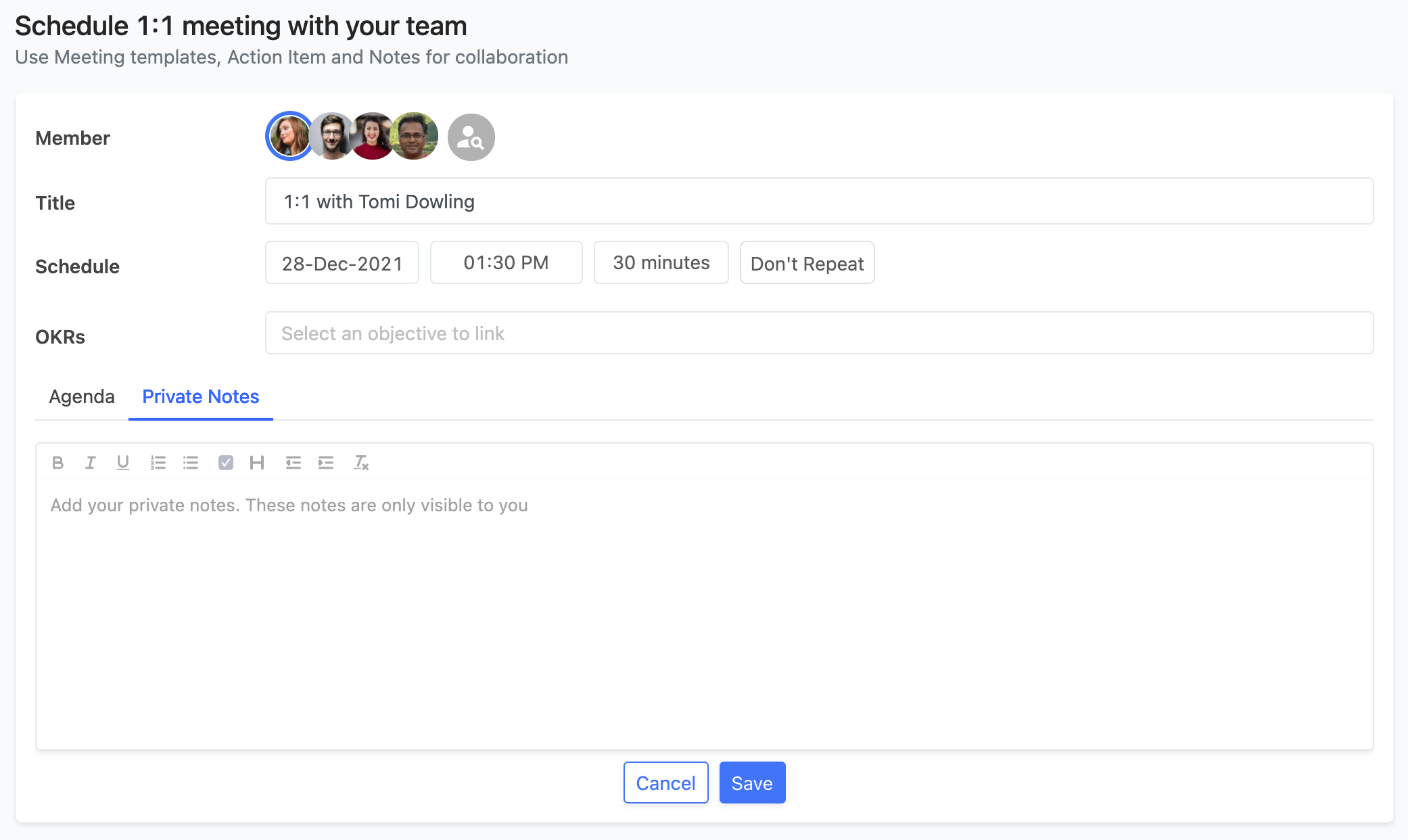 Once the meeting is over, users are notified to add notes for the meeting.

Add Tasks
Once your meeting is scheduled, you can use it to assign Tasks to the participants. These tasks can be added before the meeting starts, during the meeting, or post the meeting is over. The tasks section helps the participants to make note of action items they want to accomplish before or after the meeting.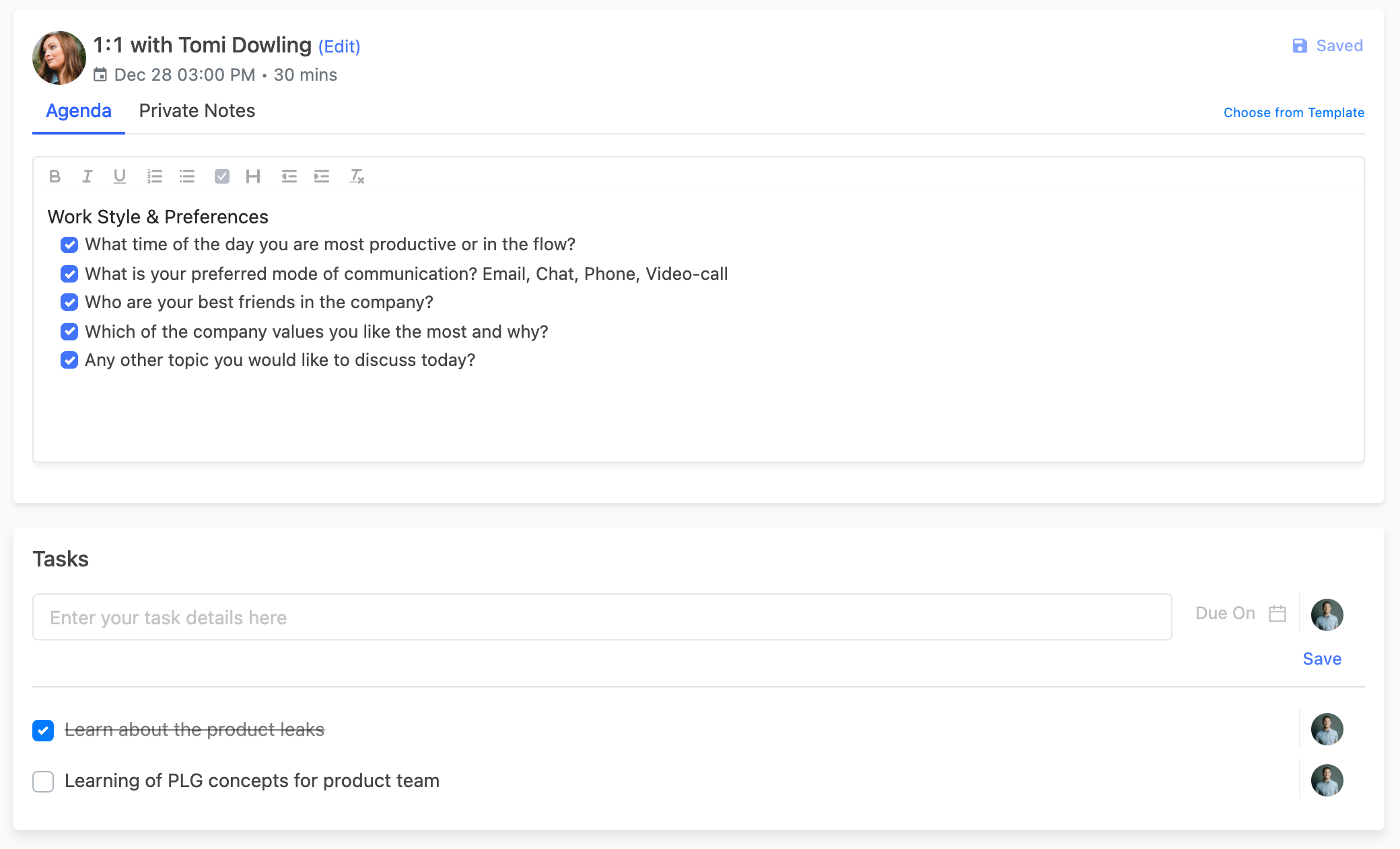 Upcoming and completed 1:1 Conversations

You can find details of all the upcoming and completed meeting on 1:1 Conversations page under the Upcoming and Completed tab respectively.